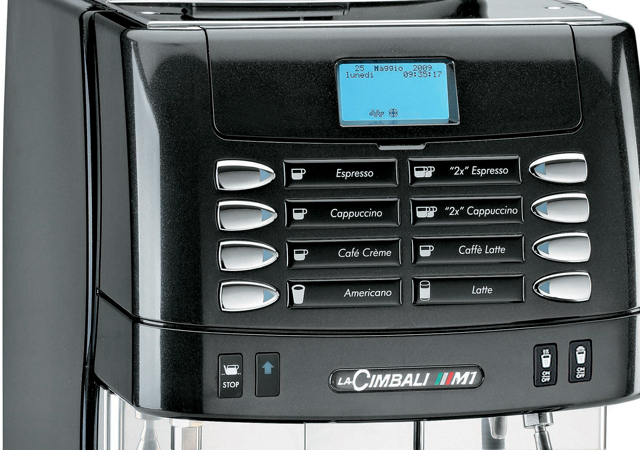 Easy to use

M1 is a superautomatic machine designed for locations where espresso coffee is not the core business (up to 150 cups per day) and space is a critical factor. Easy to use, M1 guarantees a superior inthe-cup quality.
High quality of the beverages
M1 delivers a complete coffee menu utilizing coffee beans and fresh milk. The quality of the beverages is guaranteed by LaCimbali's renowned expertise in espresso extraction and by innovative milk frothing devices such as the TurboSteam and the MilkPS.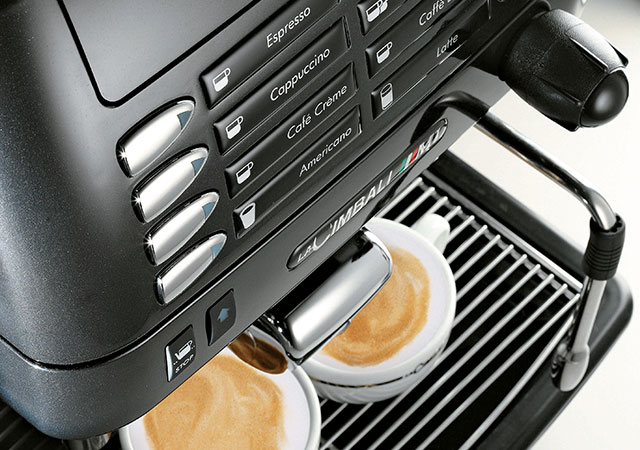 規格
■Turbo-Steam全自動咖啡機
規格: 220V/60hz(單相)   3.1~3.6KW
重量: 54Kg
尺寸: 350x620x760mm(W/D/H)
■MilkPS 全自動咖啡機
規格: 220V/50hz(單相)   3.1~3.6KW
重量: 54Kg
尺寸: 350x620x760mm(W/D/H)
※產品功能與規格以實機為準,原廠保留更動的權利!