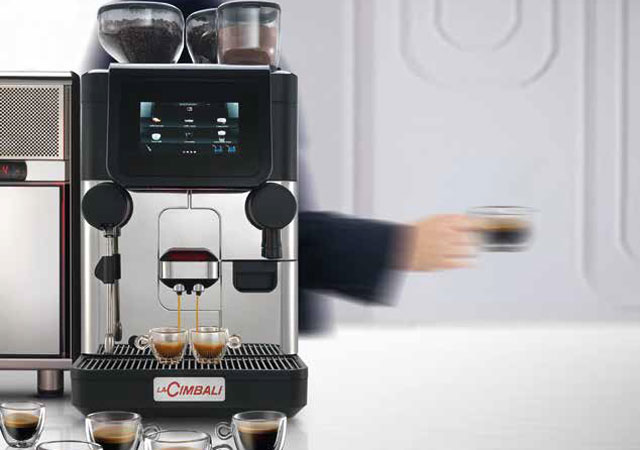 A wide range of drinks
Perfect solution for locations that produce around 200 cups a day. LaCimbali S20 can be configured in Power Station mode for simultaneous supply of milkbased beverages from two adjacent machines, using only one fridge and thus optimising the work space. S20 Power Station allows you to maximise performance for optimal management of warm milk-based beverages.
Intuitive touch screen
Is there a better way to describe an experience than through an image? The S20's 7-inch touchscreen display allows you to see different options on the drinks menu (pre-selection and Group Mode) and to customise images displayed by the machine (such as screen savers and during beverage dispensing). You can also assist the customer when choosing their drink with video clips and animations. It is all very simple and intuitive.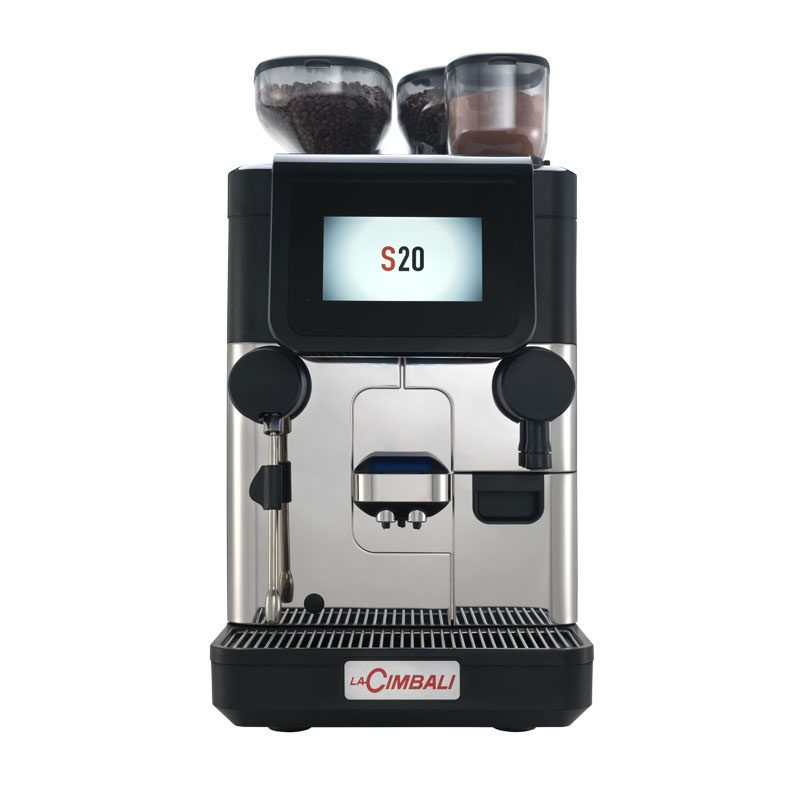 The most flexible and customisable interface
The 10.4" touchscreen display offers different ways of viewing the drinks selection, customisable images on the machine display (screen savers, during beverage delivery) and films and sounds to help the customer chose their drink are some of the features offered by the S30. All while being simple and intuitive.
Integrated Bidirectional Wi-Fi system
You can communicate with the S30 remotely thanks to the integrated bidirectional Wi-Fi, making it quick and easy to upgrade the software, adjust the recipes and personalise the interface images.